These surfing Instagram captions are some of the best surfing quotes to go along with your pictures from your days riding the waves.
Whether you're hanging ten in Hawaii or you're just learning to surf in Florida, or maybe you enjoy surfing in further flung destinations or tropical islands, the lure of the waves is the same no matter where you go.
Surfing is one of those pastimes that becomes more like a lifestyle for many people, so if you have more than one surfing photo you want to share, bookmark this post as we've compiled 41 different options!
And while you're sharing posts from the beach, don't forget to bring your portable phone charger (this is the best one) along, as that will make sure you have enough charge to actually be taking Insta snaps and using these surfing Instagram captions without your battery draining!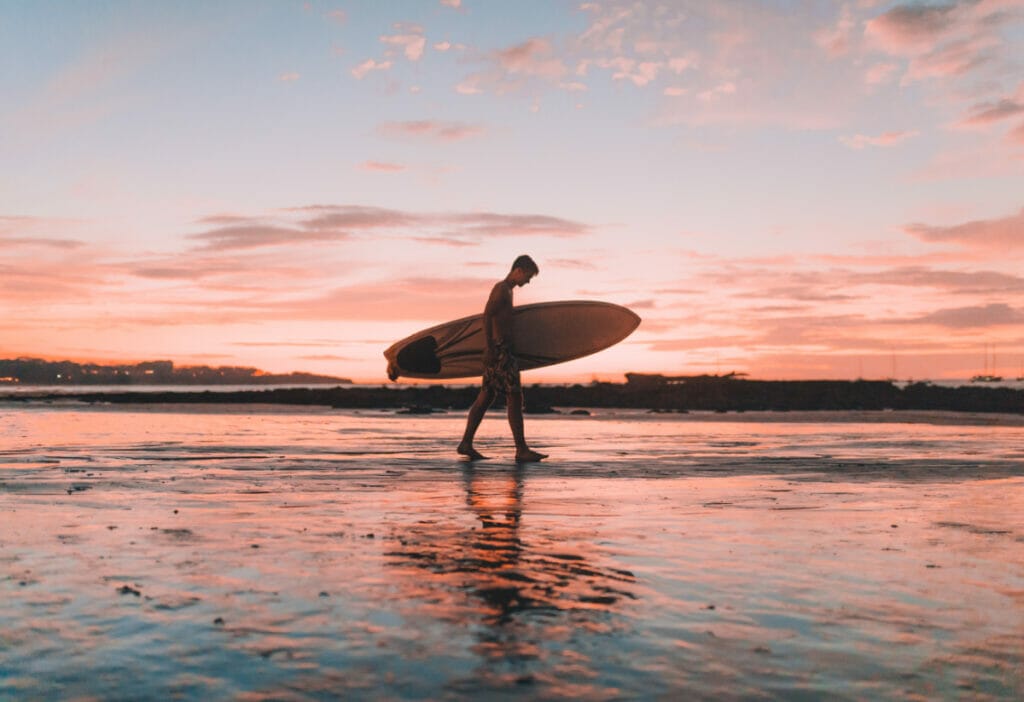 Hey! If you're looking for ways to up your Insta game, check out these must-have hacks for taking pictures with your phone!
1. You can't stop the waves, but you can learn how to surf.
2. When nothing is going right, surf a left.
3. Let the waves carry you where the light cannot.
4. Surf's up!
5. Catching those waves.
6. Surfing hair, don't care.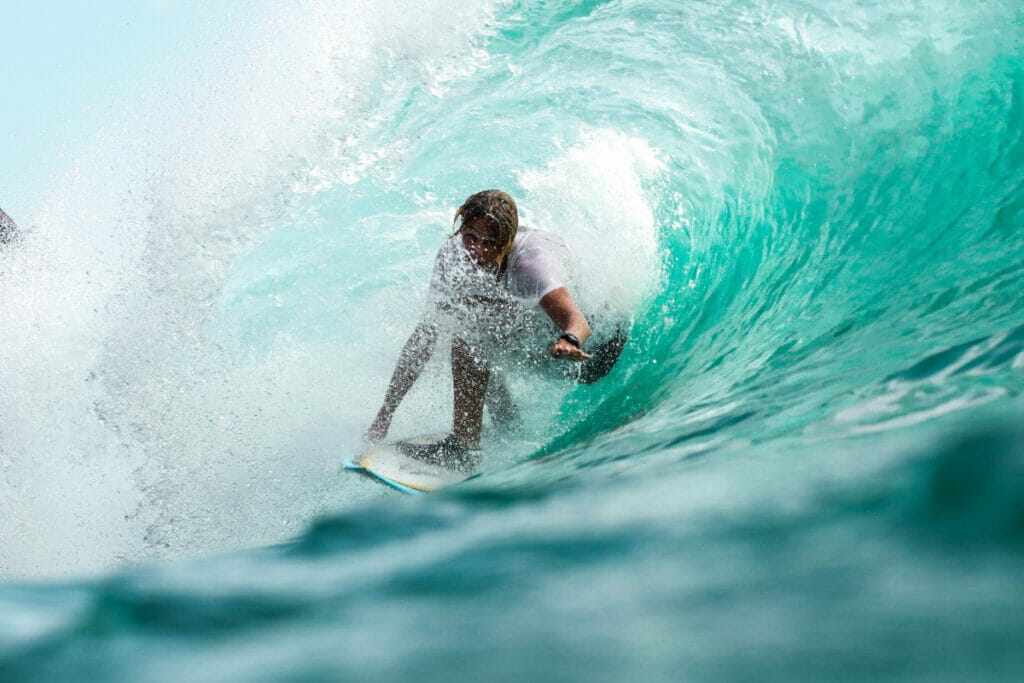 7. Living my best surf life.
8. Surfing isn't an act, but a habit.
9. Surfing = life.
10. Can't talk, I'm surfing.
11. Stay wild, ocean child.
12. Let's get salty!
13. Sorry, can't make it, got a board meeting.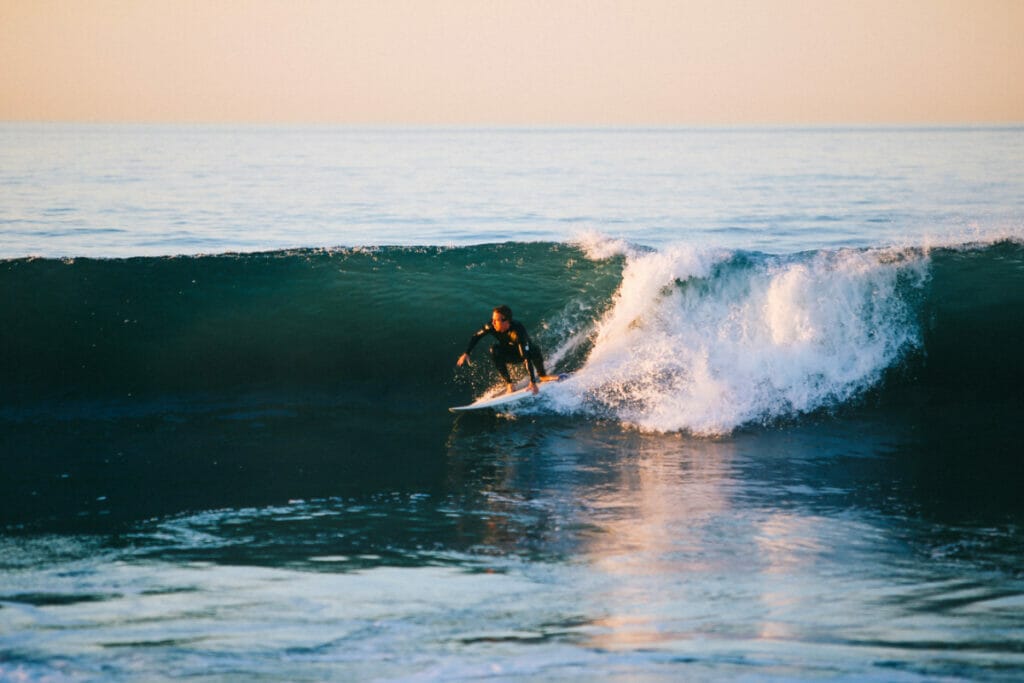 14. If in doubt, paddle out.
15. Surf more, worry less.
16. Surf like a girl
17. Flow with it.
18. Good vibes happen on the tides.
19. You can't buy happiness, but you can buy a surfboard and that's pretty close.
20. Wild and free, just like the sea.
21. Ocean child.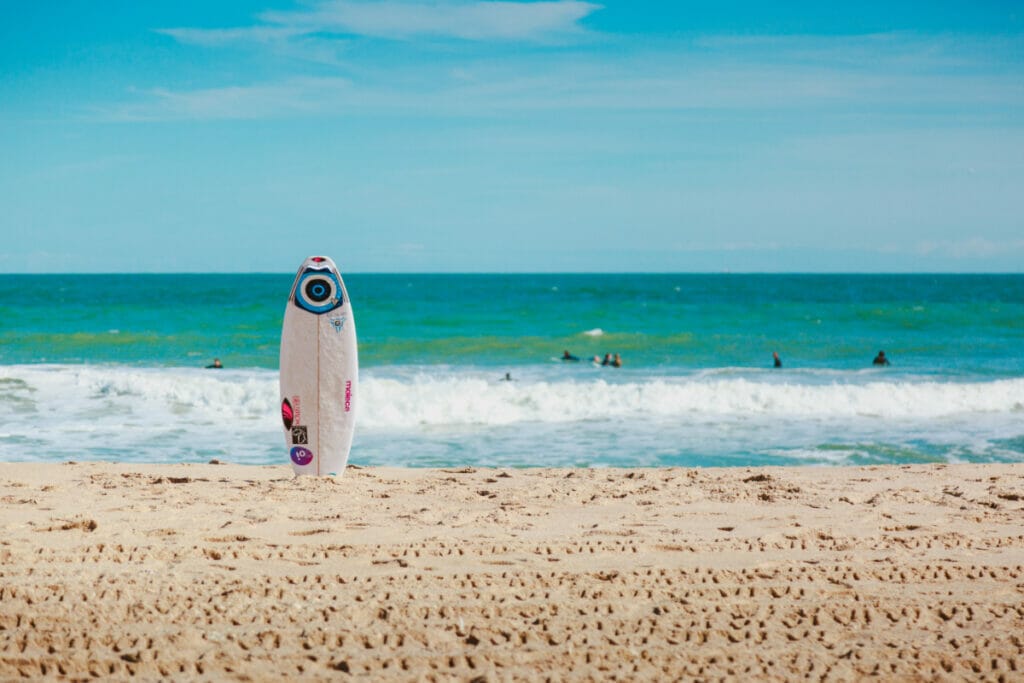 22. Surfing is the most blissful experience you can have on this planet – a slice of heaven.
23. There are a million ways to surf, but as long as you're smiling, you're doing it right.
24. When life gives you lemons, squeeze one in your hair and go surf.
25. Surfing is my philosophy 101.
26. Live. Love. Surf.
27. If there's a will, there's a wave.
28. Keep calm and surf on.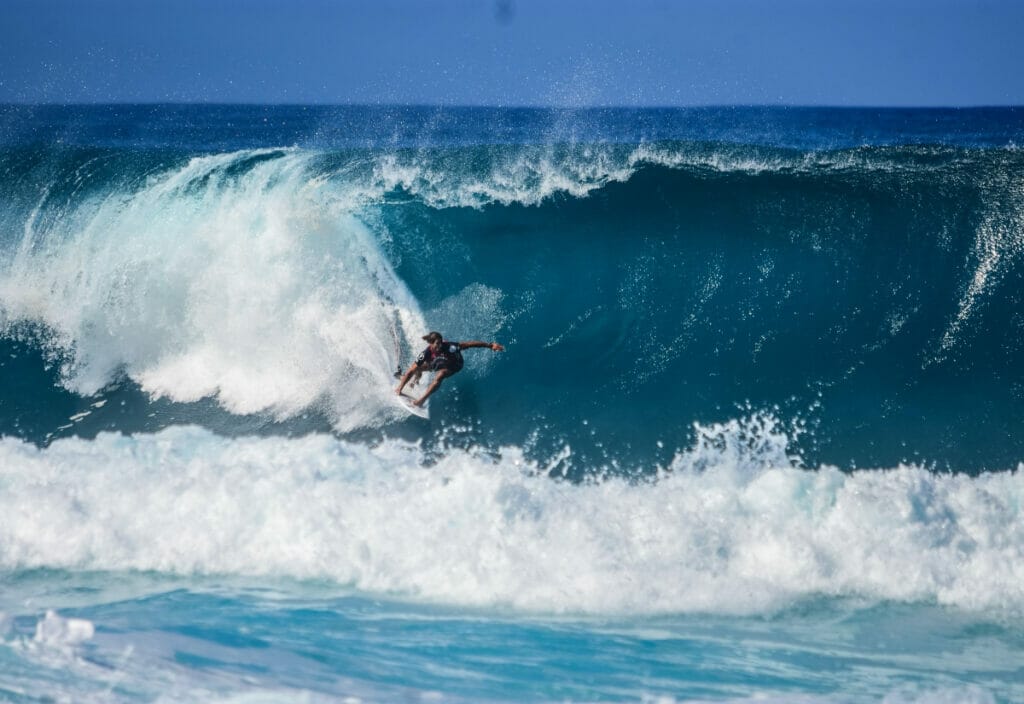 29. You don't stop surfing when you get old. You get old when you stop surfing.
30. The best wave of your life is still out there.
31. We're all equal before a wave.
32. Surfing is a way to be free.
33. Dreams are made of waves.
34. Idyllic days and awesome waves.
35. Praying for surf.
36. Nothing beats a sunset surf.
37. The best kind of therapy is surf therapy.
38. Just surf it.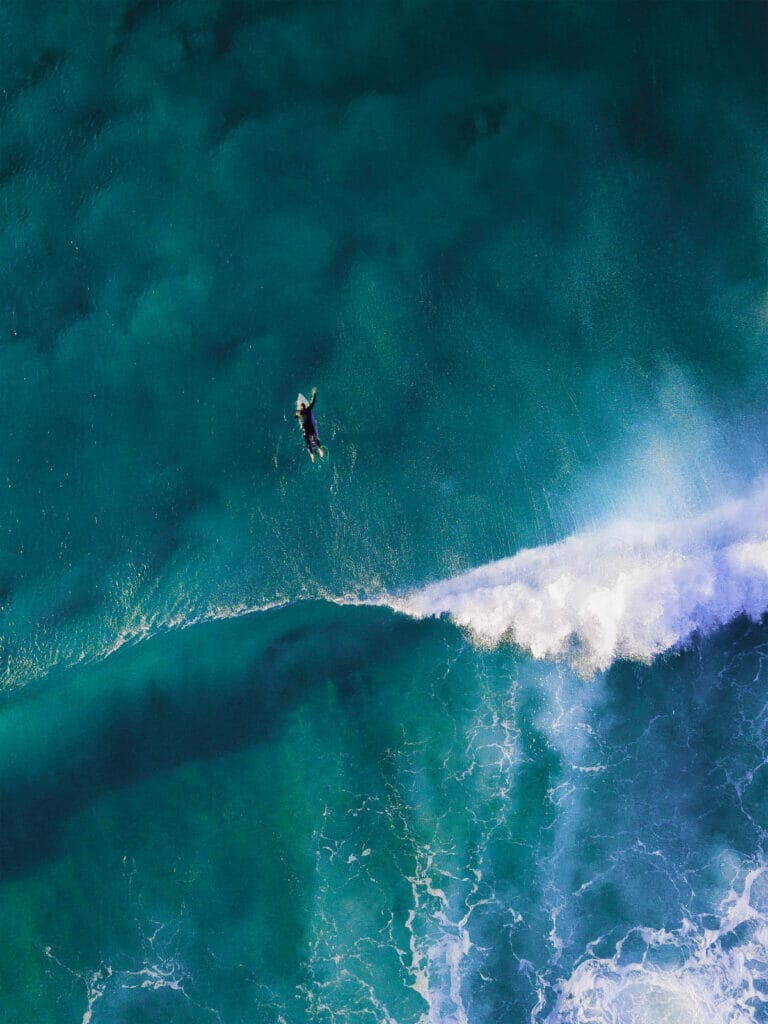 39. No shirt. No shoes. Just surf.
40. Work hard. Surf harder.
41. Life is better on the board.
Looking for more Instagram captions?
Check out our other great lists of Instagram captions!
Pin for Later!
Get the All-American Travel Secrets!
Don't miss out on America's hidden gems!