If there's one thing we're experts in, it's Disney World for adults.
Whether you were raised on Disney World as a kid and still love it or have become an adult Disney fan in later life, there's nothing more magical for people of all ages than walking in your favorite resort and hearing the words, "welcome home."
An adult Disney vacation, however, has different rules and needs than one with kids.
The dining options, tour options, and entire experience is incredibly different.
Of course, Disney with kids is magical, but not needing to cater to their nap or dinner time?
For some, that's even more magical.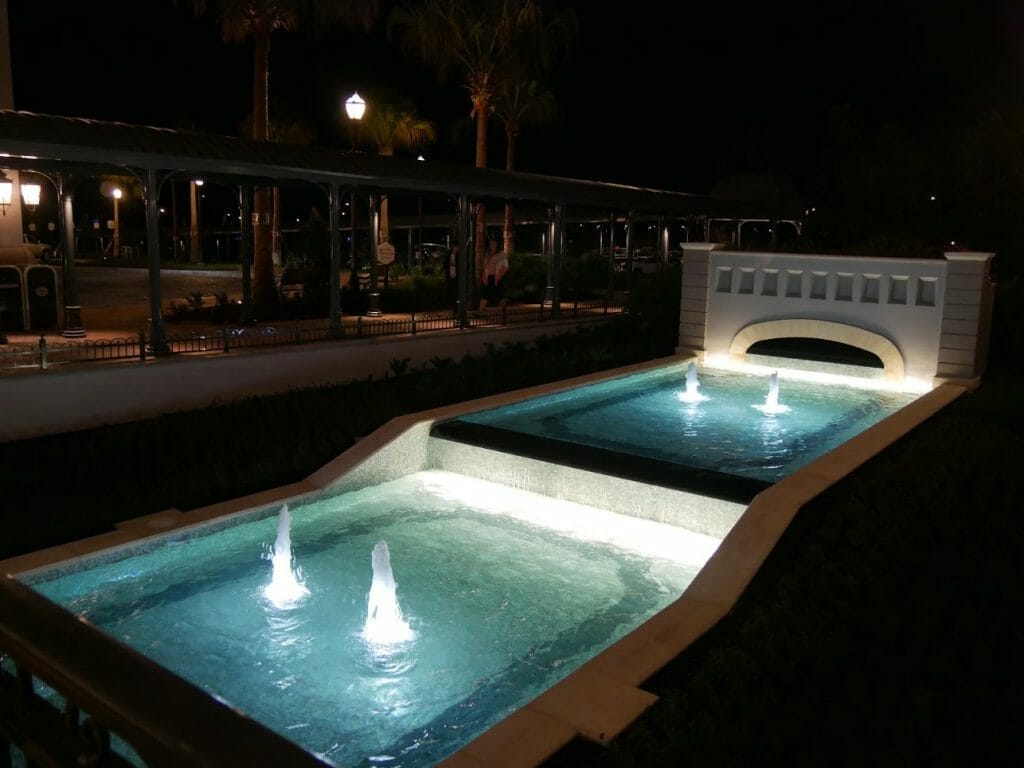 In this guide to traveling to Disney as an adult, we'll cover everything from where to stay to what to do in Disney as adults to the best Disney park for adults.
Overall, we want you to know that you are one of the hundreds of thousands of adult Disney fans around the world, and if you're new to being a Disney fan, rest assured that there is a lot more pixie dust in store.
Want insider Disney tips from an expert?
Join 4,000 others in weekly guides to Disney's hidden secrets, gems, and money-saving tips!
Pssst – this printable Disney scavenger hunt is amazing
Since you're already looking up Disney guides, I just wanted to make sure you knew about this printable Disney World scavenger hunt created by a lifelong Orlando native and Disney World fan.
There are over 60 challenges with a full answer key and both Family and Grown Up versions and a bonus Disney Springs hunt for your non-park day!
What to Wear to Disney World for Adults
Choosing your outfit for Disney is part of the fun, and I've got a few recommendations that you'll fall in love with.
This "done adulting, gone to Disney World" shirt is super cute.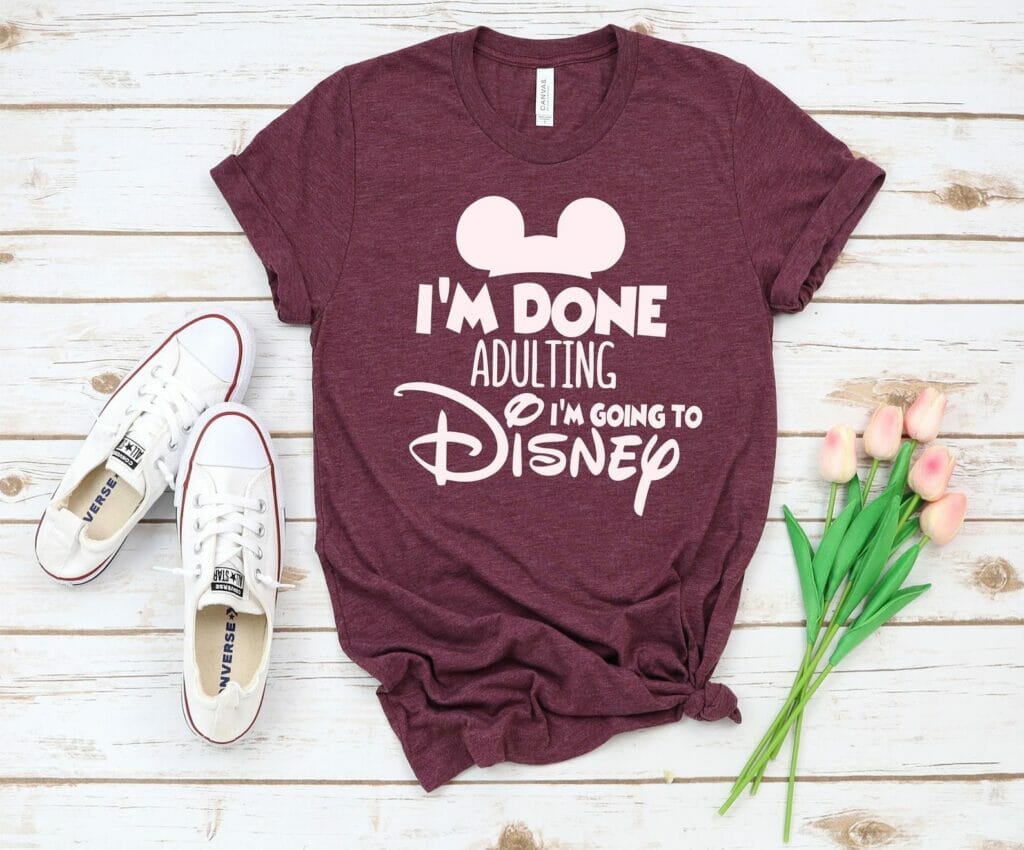 I also love this "Disney kid turned Disney adult" one.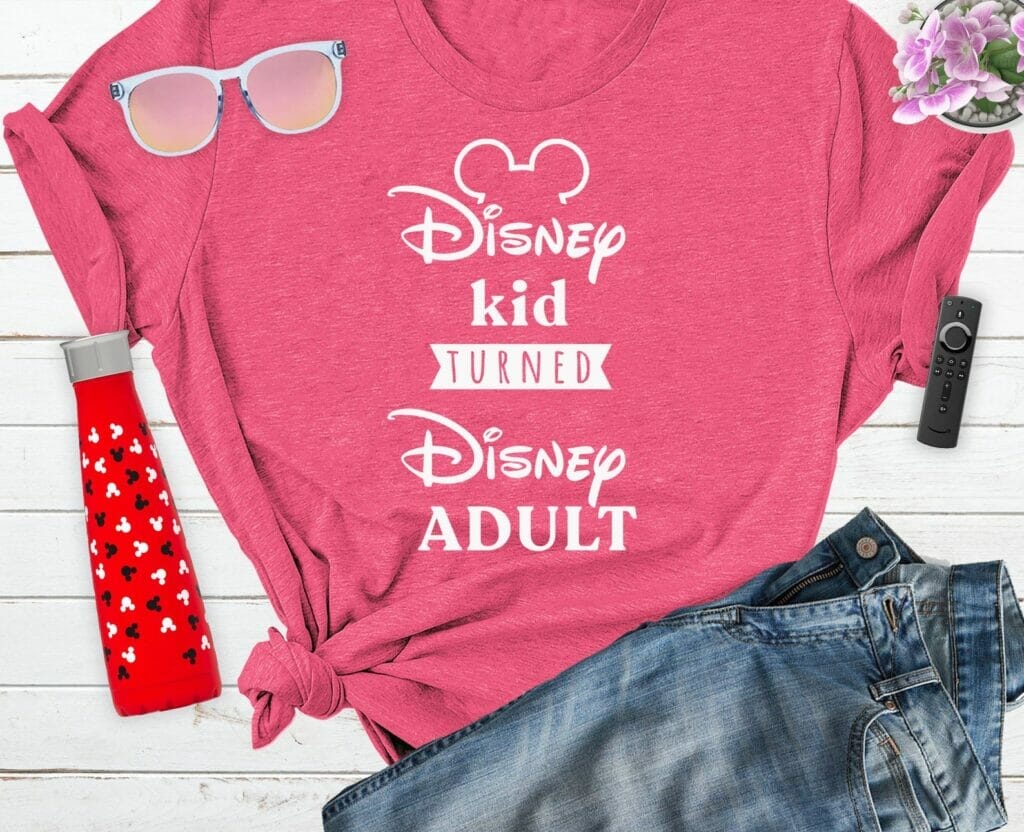 And this "only a morning person at Disney" is a fun way to express yourself.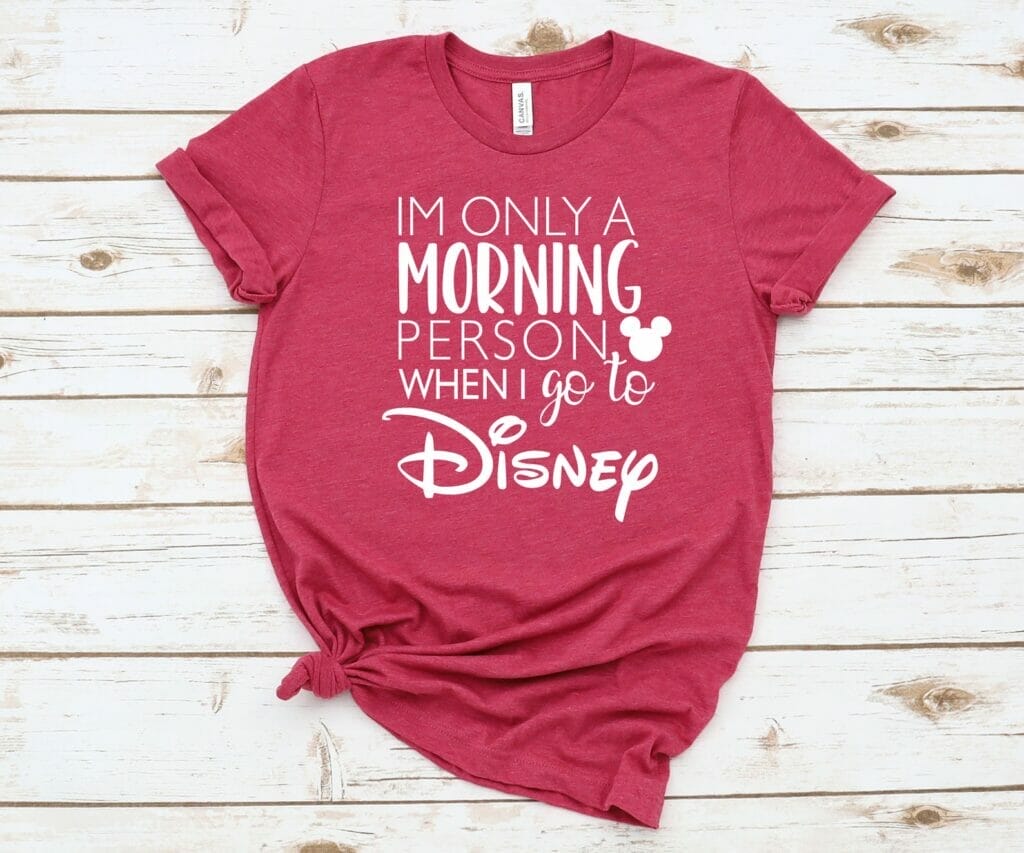 A whole new world (get it?) opens up to you in Disney World as an adult.
Not only can you stay out later in shopping and entertainment districts like Disney Springs, but you can also enjoy the bars and fine dining at places like the Boardwalk, behind the scenes tours that are not available to younger children, and enjoy a more leisurely pace (or a faster one without the kids dragging you down, whichever you prefer).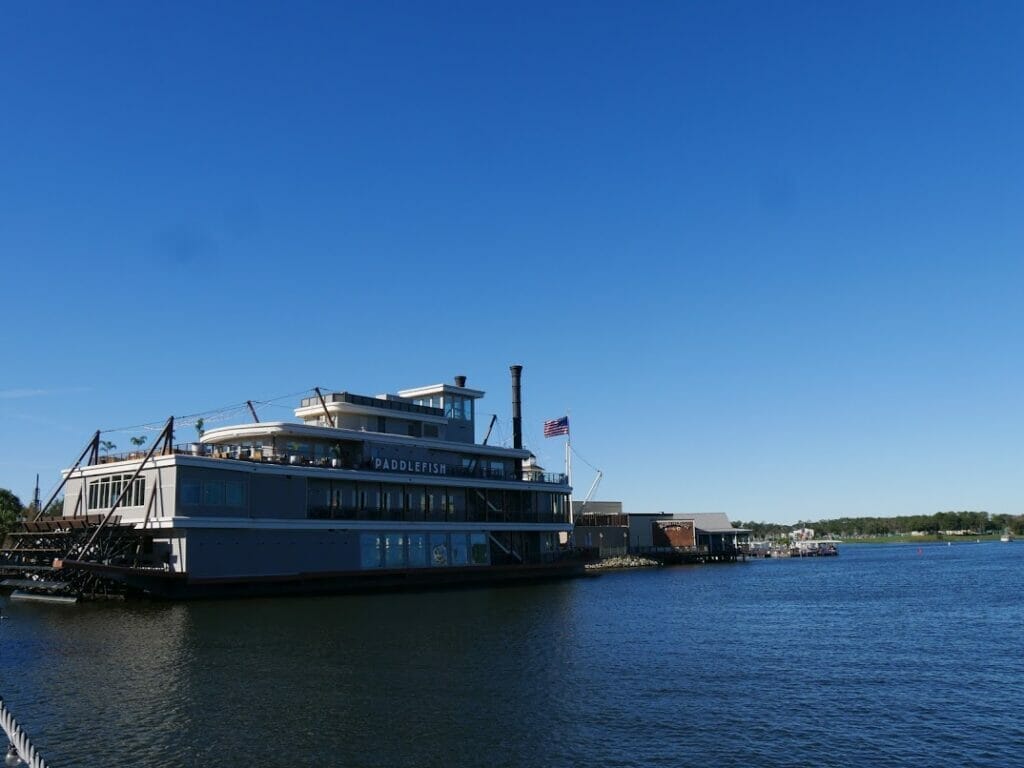 These are the best things to do in Disney World for adults, brought to you by a couple of them who really, really enjoy endless days sitting on the beach at the Beach Club and doing nothing besides luxuriating!
1. Take a Behind the Scenes Tour
There are quite a few Behind the Scenes tours that Disney offers, but some of them are age restricted.
The idea is to not spoil the magic for the little ones, which we totally agree with.
On an adult only Disney trip, you can go on these behind the scenes Disney tours and learn more about the magic behind Disney and how the parks came to be.
2. Dine at a Signature Restaurant
While there are some signature restaurants on Disney property that do allow children, others, like Victoria & Albert's, do not.
Without the kids is a great time to have an adult meal out where you can dine on more than just burgers and fries.
There are some fabulous signature restaurants all around the parks and hotels, with popular ones being Victoria and Albert's at the Grand Floridian and Flying Fish at the Boardwalk.
FYI: You'll want to use my tips on getting hard-to-get Disney dining reservations to make sure you get the times you want.
3. Head to Wine Bar George the Hangar Bar at Disney Springs
Disney Springs isn't just a place to buy Disney merchandise and go bowling with the kids.
One of the best things to do at Disney World as an adult is head here!
When the sun goes down, it's a popular nighttime entertainment and restaurant district that caters to a more adult crowd.
You could, of course, just stay up past your bedtime and have a late night dinner reservation in Disney Springs at somewhere like the Boathouse, or you could embrace your inner party animal and spend the night relaxing and hanging out in the bars.
4. Drink Around the World at Epcot
An incredibly common thing to do at Epcot for adults is to "drink around the world," which means to have a drink in each of the countries in the World Showcase.
People often make a day of this by making matching shirts (these are so cute) and then going around the countries.
You could also make it a point to buy a dessert in each one, a shirt in each one, or get a picture with a cast member in each one.
5. Take Advantage of Disney Spas
Did you know Disney World has spas?!
From the Grand Floridian to Saratoga Springs, there are a few spas to choose from at various Deluxe hotels where you can get a sensational massage or even a haircut.
This is the relaxed, chilled out side of Disney that adults don't often see when they're following their kids from character to character.
Best Disney Resorts for Adults
While any Disney resort will work for adults, there are some to steer clear of if you're wanting a relaxing adult-only vacation and to figure out the best Disney hotels for adults.
For instance, when it comes to the value resorts, I would prioritize Pop Century over the All-Stars, and in general stick to the Moderates and Deluxes as the best Disney resorts for couples.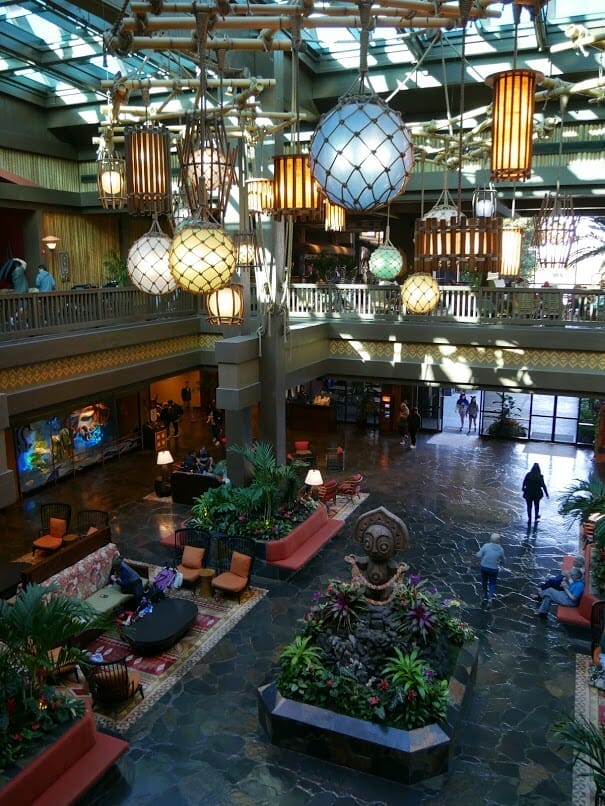 I've even compiled a list of the best Disney resorts for honeymooners so you can decide where to stay if you want a little bit more of a romantic feel.
Don't get us wrong – there will be kids at every Disney resort.
But the important part is getting to choose for yourself where to stay rather than catering to what works best for the kids.
This is the time to try out the Club Level at one of your favorite resorts or splurge on a night at the Beach Club when you always stay at Art of Animation as a family.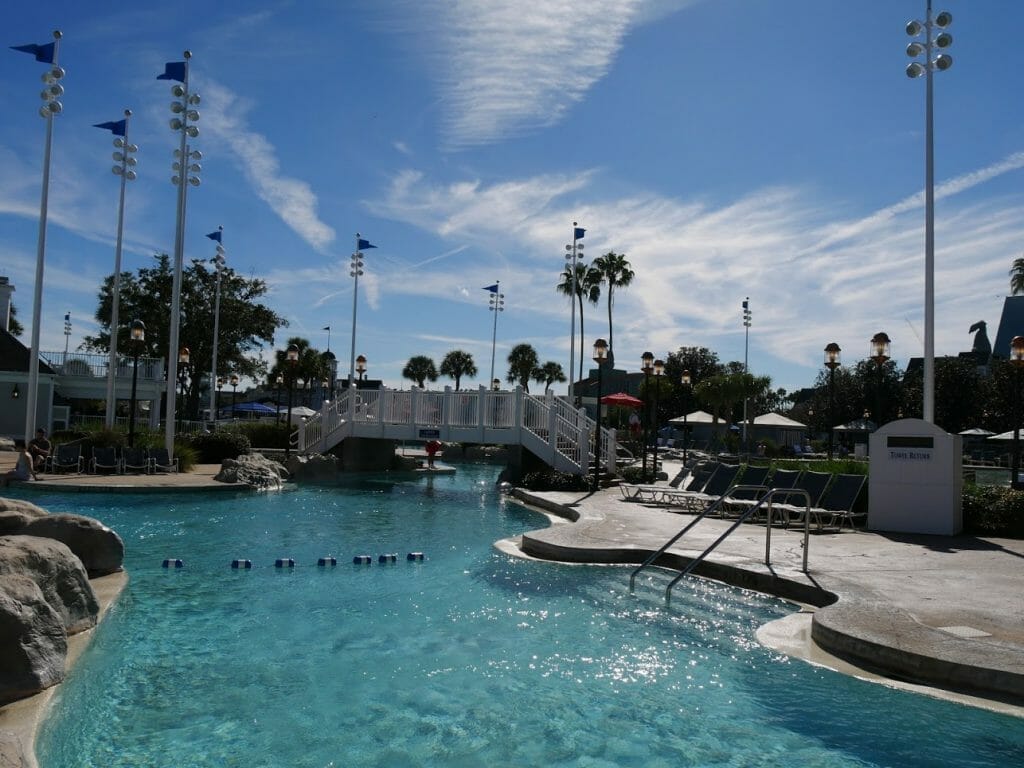 The best Disney Deluxe resorts will almost always win out as the best Disney resorts for adults, except for the notable exception of somewhere like Port Orleans Riverside which is wonderfully relaxing and has plenty of space to not feel like you're on top of everyone else at your hotel.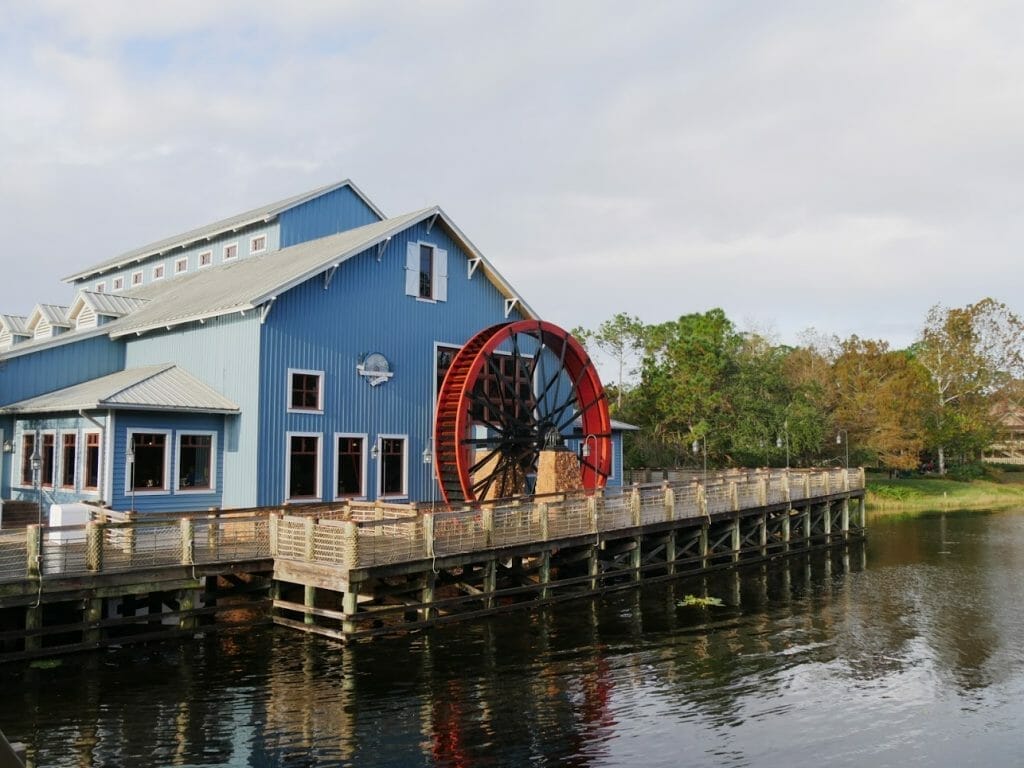 You should also consider things like whether you want your hotel to have signature dining on site like they do at the Yacht Club and the Grand Floridian, or if you prioritize being close to your favorite park, maybe staying at Animal Kingdom Lodge if you spend most of your trip at Animal Kingdom.
Where to Eat at Disney World for Adults
On an adult only Disney vacation, you can shrug off the fries and chicken nuggets, unless that's your thing, and try out some of Disney's more adventurous dining.
Here are the best places to eat at Disney World for adults.
6. Eat at Boma
I adore Boma at Animal Kingdom Lodge for its wonderful theming, amazing options that include things for both picky and adventurous eaters, and the cast members who always seem to have an extra sense of Disney service.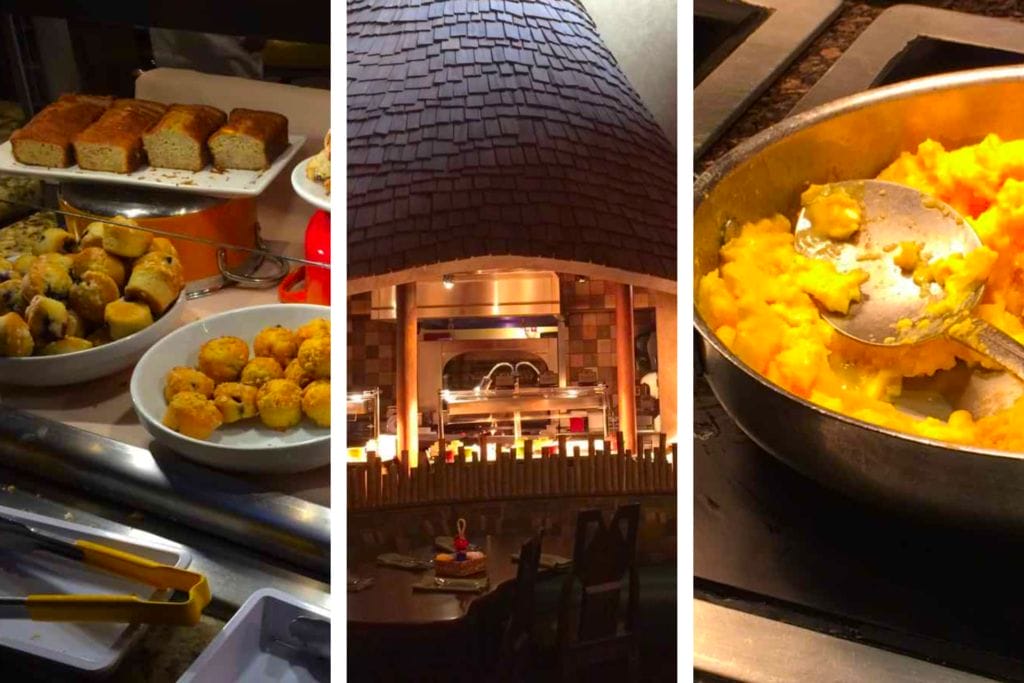 Boma is a great place to eat as a group of adults, as they have larger tables that can cater to 10 or so, and you can each pay your buffet price and then eat as little or as much as you want without worrying about splitting the bill.
Animal Kingdom Lodge is also a great place to spend some time wandering around looking at the animals in the savannas after dinner.
7. Make Reservations at Flying Fish
Check out the evening entertainment at The Boardwalk, which is an adult-friendly Disney destination in and of itself.
While there, book dinner at the Flying Fish.
This upscale seafood restaurant is the perfect place to go for a Disney World date night or just a classy night out with friends.
Both the prices and atmosphere lend itself to a more adult atmosphere, and afterwards you can enjoy the dueling piano bar on the Boardwalk.
8. Get Breakfast at Grand Floridian Café
Want to spend a day at the Magic Kingdom without the hassle of Magic Kingdom dining?
You can eat at the Grand Floridian Cafe for breakfast, lunch, or dinner, simply by taking the Grand Floridian boat launch from the front of the Magic Kingdom and then you'll be at your reservation in no time.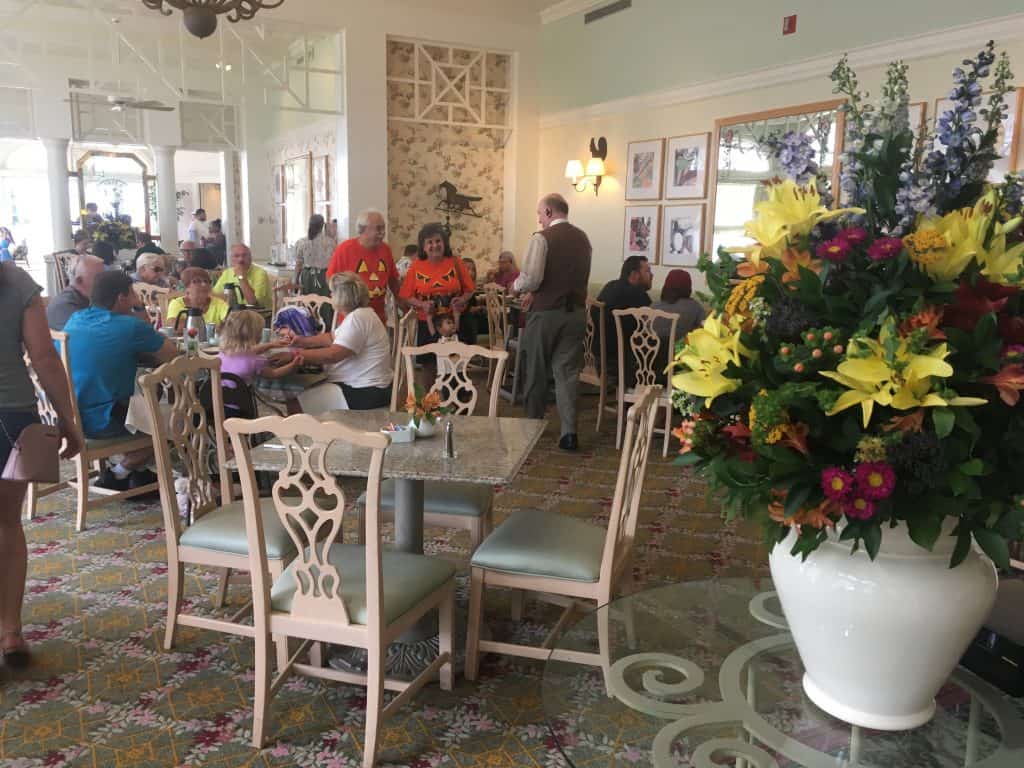 We love the Grand Floridian Cafe for breakfast as a great way to start your day with delicious, melt-in-your-mouth biscuits with citrus butter and incredible breakfast and brunch options.
This is normal, non-character dining, which also creates a more adult-friendly atmosphere.
9. Have Dinner at Ale and Compass
Over at the Yacht Club, the Ale and Compass is a casual, but elegant seafood restaurant that is definitely geared more towards adults.
There is no Disney theming, just dark nautical tones, and the menu features everything from lobster macaroni and cheese to Parker house rolls to truffle fries.
You don't have to dress up here, but it would fit the decor if you did, and the Yacht Club itself is a really fantastic resort for adults staying at Disney World due to the sheer charm and sophisciation that you can find around every corner.
Tips for an Adult-Only Disney Vacation
Sometimes, adults can feel nervous about going on a Disney vacation without kids.
Maybe you always go with the kids, but are leaving them home for a honeymoon trip, or maybe you don't have them and just worry that people will judge you if you're first in line for the Mickey bars.
Firstly, rest assured that Walt himself wanted Disney World to be open to "children and children at heart" and that it is not weird, unusual, or in any way wrong to go to Disney World as an adult with no kids.
If you want some tips on how to plan an adult only Disney trip, read on!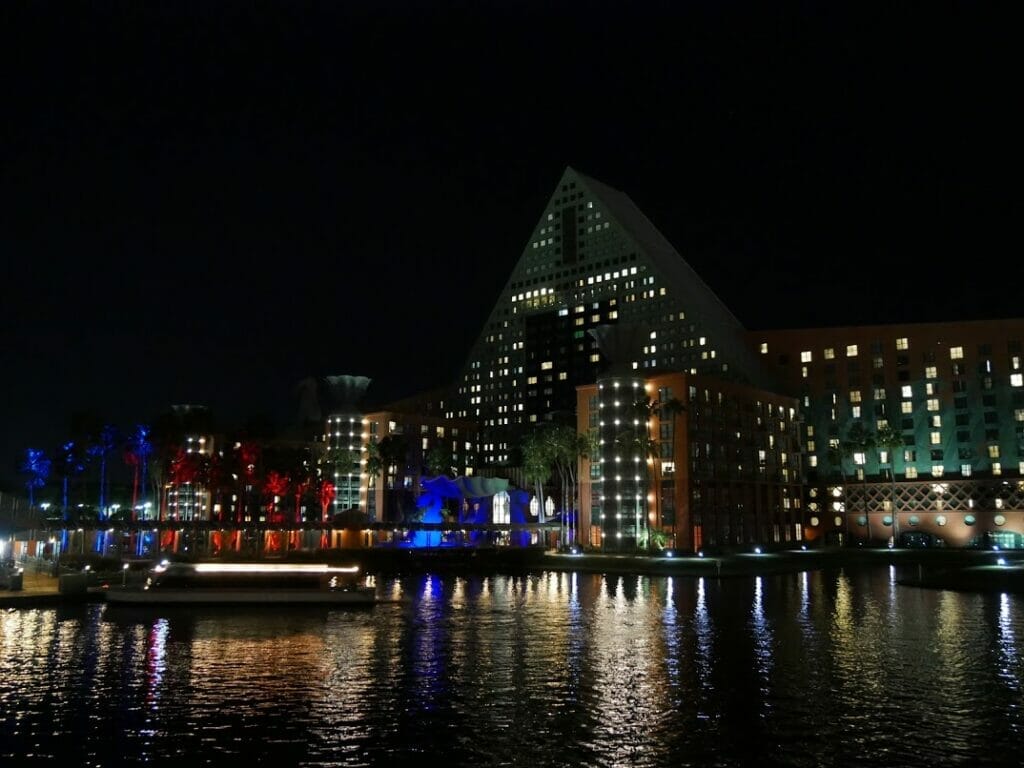 10. Do Exactly What You Want
Don't feel pressured to do the more "adult" things at Disney World if you don't want to.
If you'd rather ride Jungle Cruise than play golf and much prefer character dining to non, don't overthink it for a second.
Do what makes you happy at Disney World, and this goes for solo adult travelers to Disney World as well.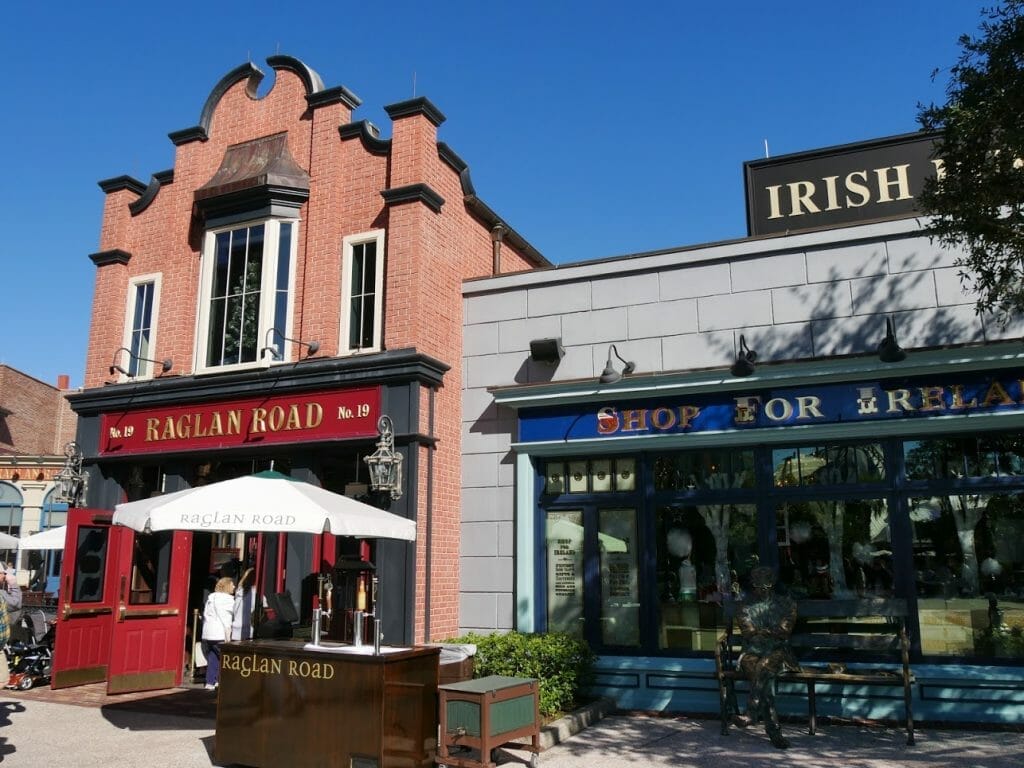 11. Prepare for Parents to Be Slightly (or More) Pushy at Show/Fireworks
Sometimes, stressed out parents can be their own worst enemy and as an adult, you may find that parents encourage their children to stand in front of you during shows or fireworks so they can see better.
Often, they won't ask, but may assume that it's okay.
I typically don't mind if a child stands in front of me as long as I still have the clear view I waited for, so it's usually not helpful to say anything, but if you do find that it becomes a problem, just be politely prepared to tell the parents that you have been standing there waiting for XYZ amount of time and are excited to see the show.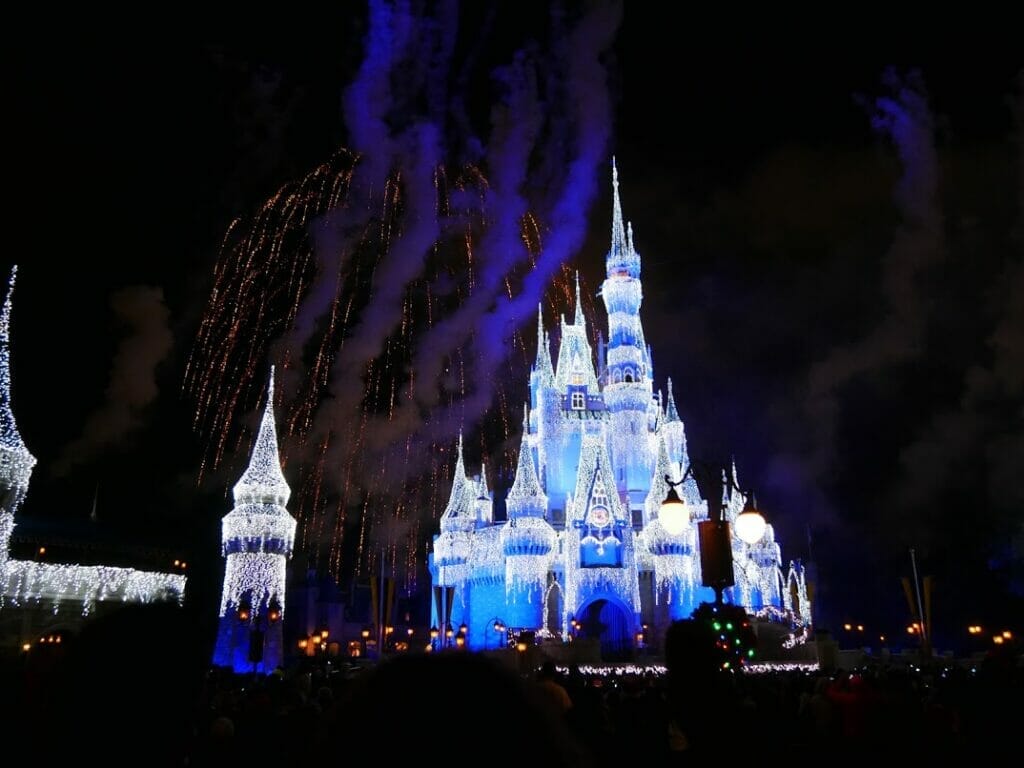 12. Get On the Same Page as Your Travel Buddies
Whether you're headed to Disney World as a couple or you're going on a friend trip, you'll want to get on the same page about what kind of vacation you want or when you're going to stay together or split up.
When you travel to Disney World with kids, the kids usually come first in prioritizing what they need, but when you have a group of adults, you need to make it more explicit.
Make sure to ask people what they would like their ideal days to be – are they rope droppers, do they like to sleep in?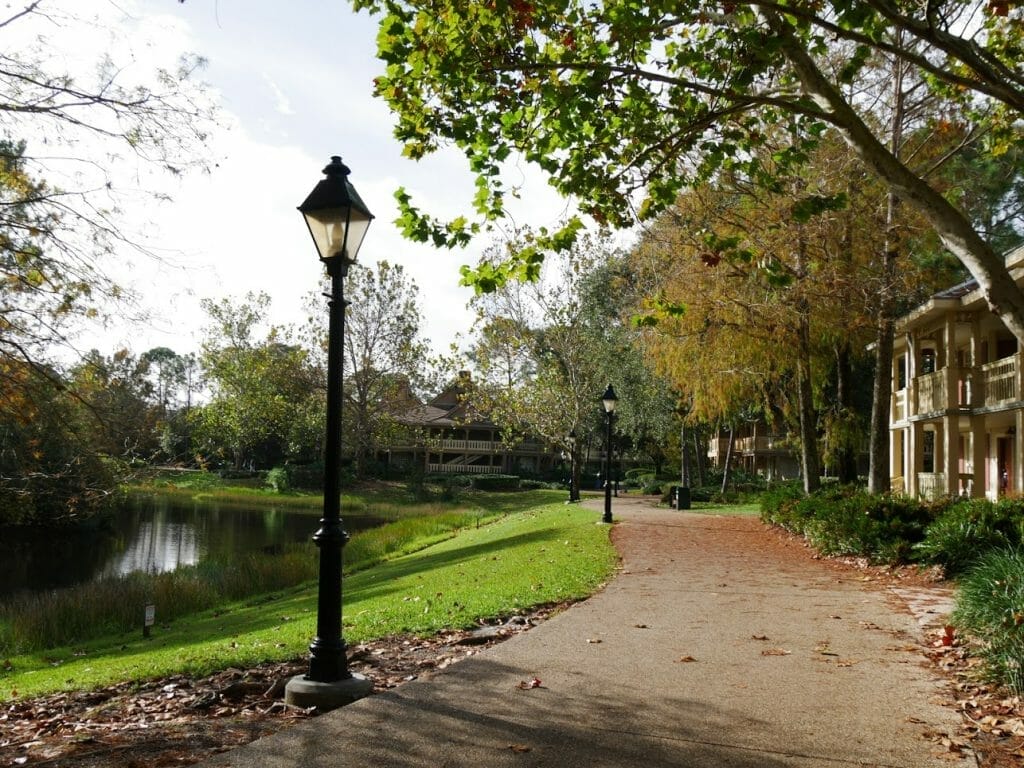 Do they like to eat quick service or fine dining?
If you know what everyone wants to do before you get there, you can avoid any drama that comes along with traveling to people who turn out to be on totally different pages to you besides the one that says "I want to be at Disney World."
Best Disney Parks for Adults
The best Disney parks for adults is up to interpretation, though most would say that it doesn't involve the Magic Kingdom.
I would agree that the Magic Kingdom is the worst Disney park for adults simply due to the sheer number of families and kids and more kid-friendly rides here, but of course, if you haven't been before, you may be just as excited as the kids!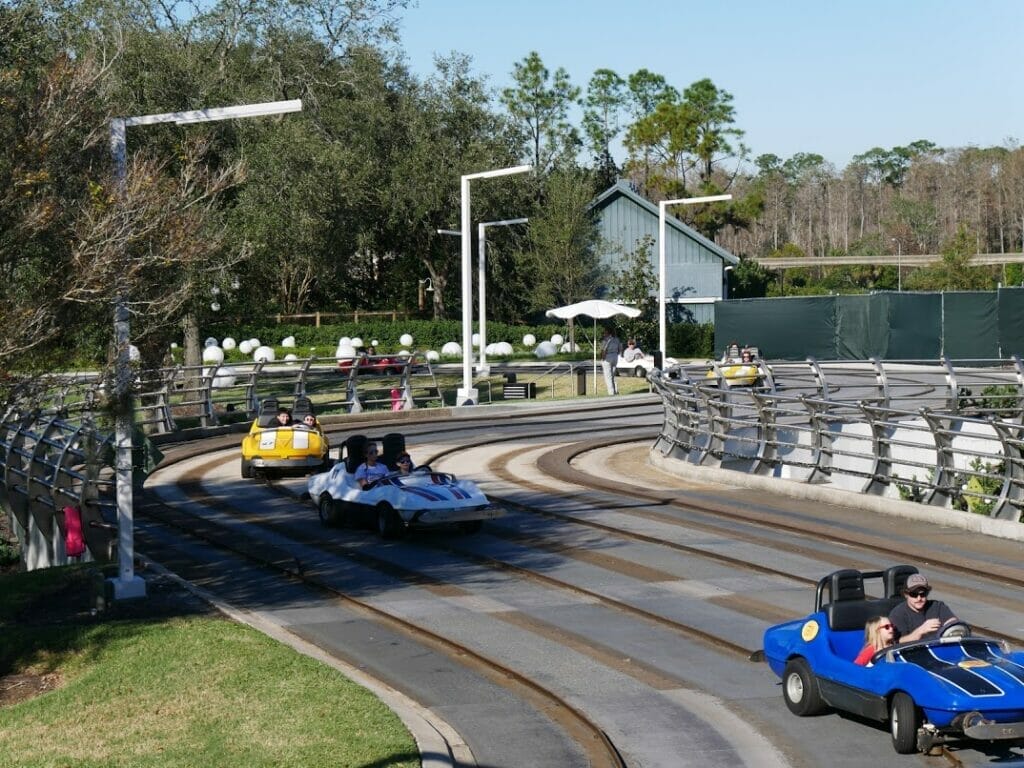 In fact, I've been to Disney World hundreds of times, and I still enjoy a spin on all of the best rides at Magic Kingdom, including the Carousel of Progress. I just spend a bit more time in the restaurants and shops than I used to!
Usually, the first park that comes to mind when people ask about the best Disney theme park for adults is Epcot.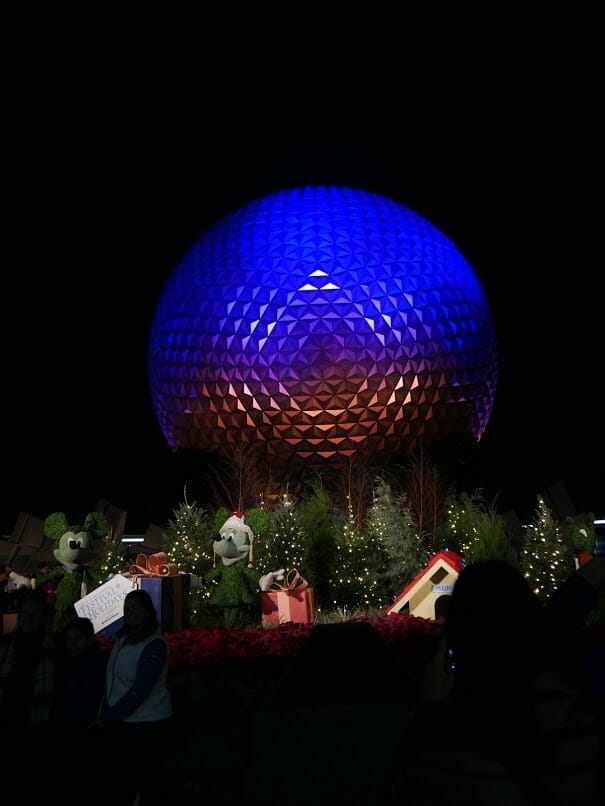 So much of it is geared towards an older crowd, with an emphasis on eating and drinking, thrill rides that are fun but not too intense (ie, even Grandma likes Soarin), and lots of festivals throughout the year.
From the Food and Wine Festival to the Festival of the Arts, Epcot is more like a giant cultural exhibition with some rides thrown in, and this seems to appeal to a more adult audience.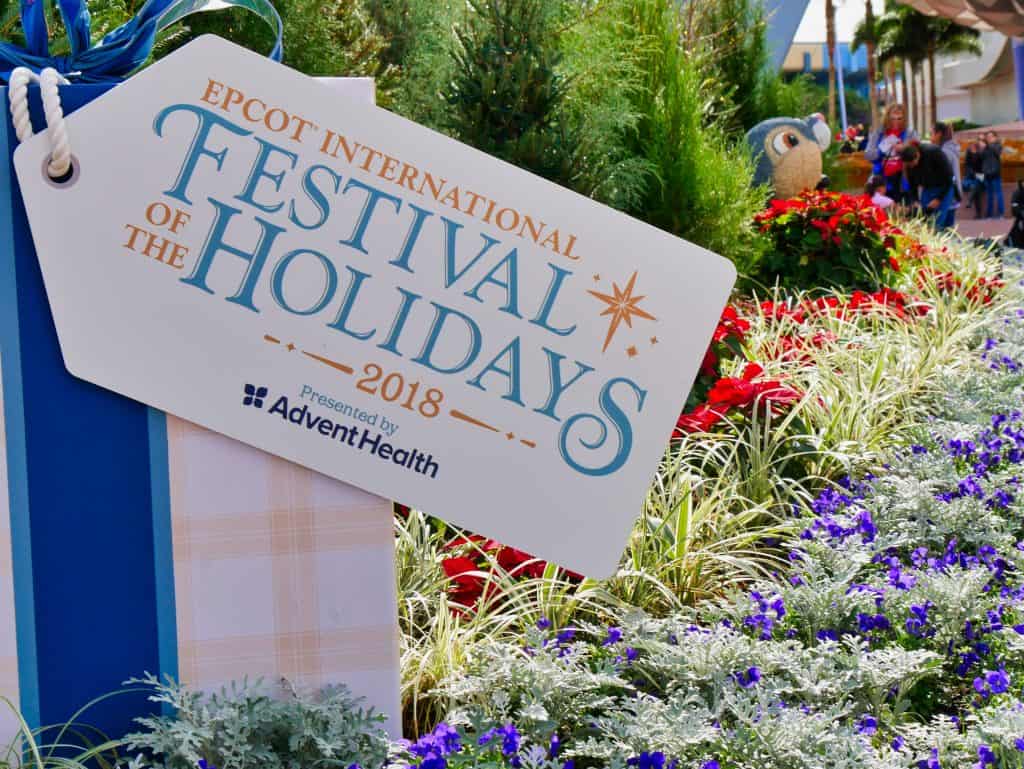 Another park that I would highly recommend for adults is Animal Kingdom.
This is the most peaceful park, and you can spend hours just watching the animals and meandering around.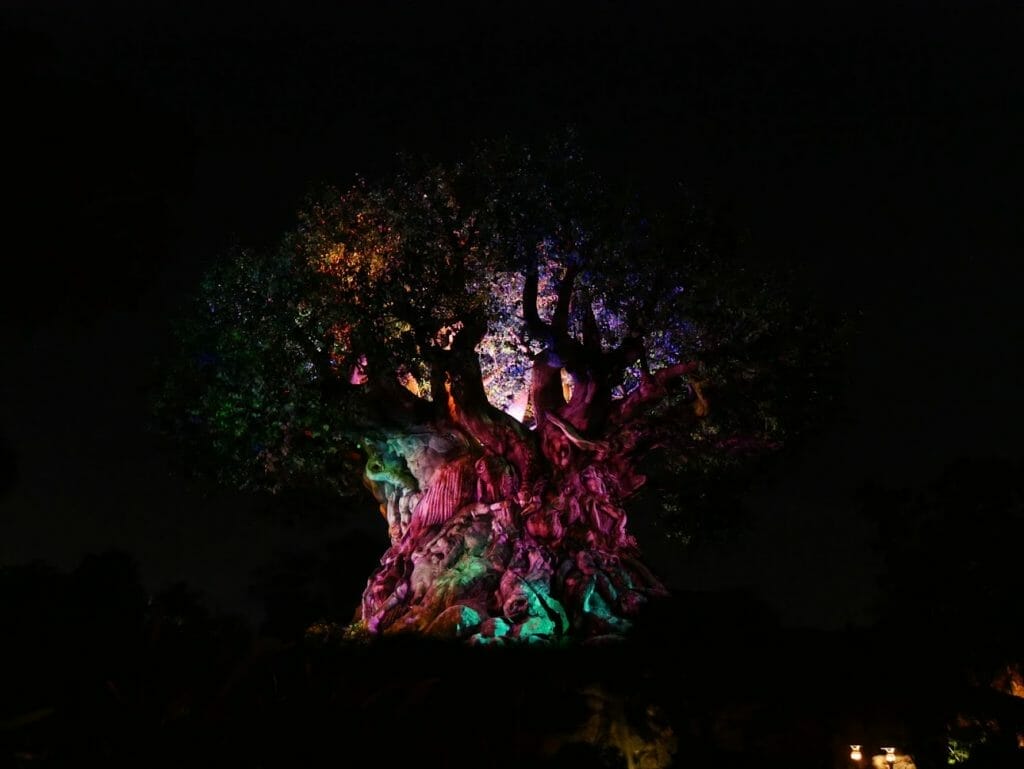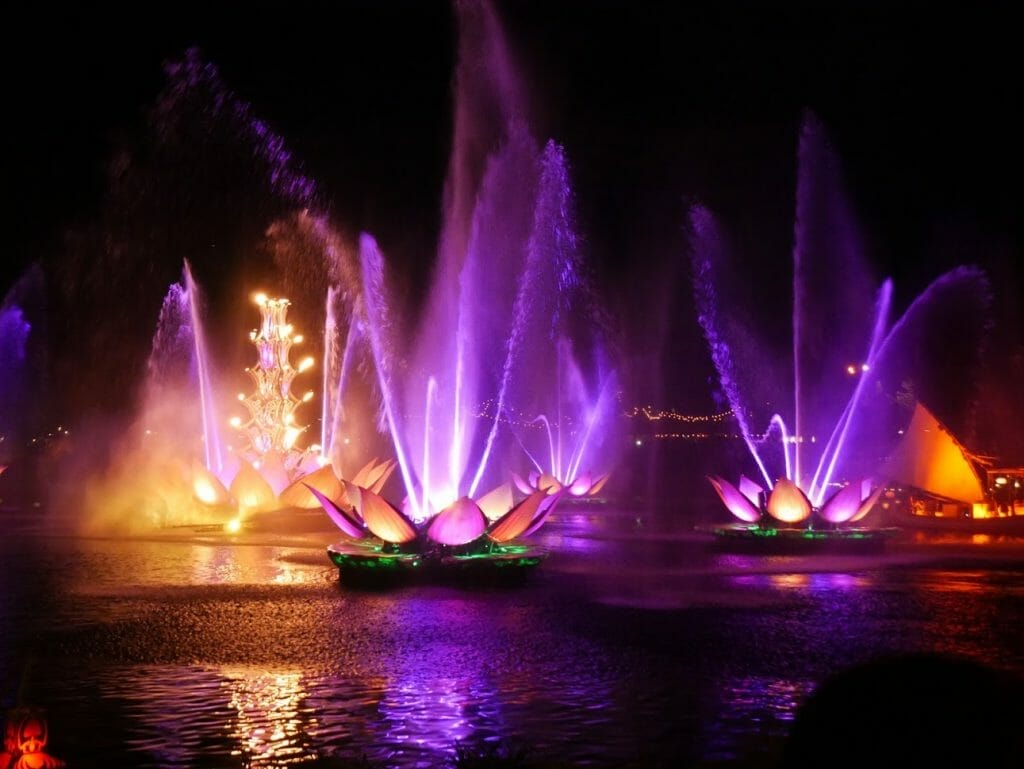 You can also enjoy lots of atmospheric experiences here like dining at Tiffins Lounge or taking a Sunlight Safari Ride, which can all be fun for kids, but isn't exclusively geared to them like some other shows and rides are.
Hey! Want more of our expert Disney guides? Check these out!
Get the All-American Travel Secrets!
Don't miss out on America's hidden gems!